Stand-alone high-fidelity mitral valve simulator
Mitral valve repair is one of the most complex and difficult procedure in cardiac surgery due to the complexity of the mitral valve and diversity of its pathology.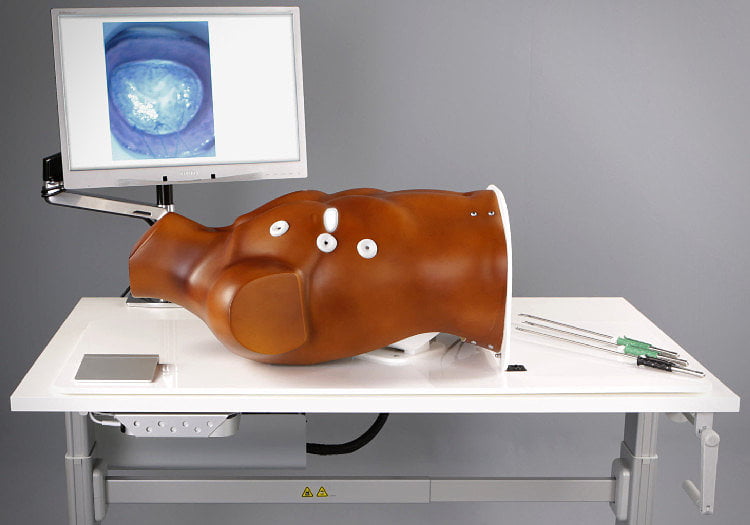 Performing mitral valve repair through minimally invasive techniques (whether endoscopically, through direct vision, or with robotic assistance) is even more difficult. The most critical technical steps are working with long-shafted instruments endoscopically and placing sutures on the mitral valve annulus. Therefore, the learning curve of MIMVR is steep and unfortunately still developed in patients.
The simulator provides a platform to train the endoscopic skills repeatedly and objectively. Additionally, the simulator provides objective assessment and feedback, which is essential in any simulator-based training. Also, the disposable mitral valve is made of special silicone developed by us that provides a true suturing experience. We have developed a disposable 3D-printed pathological silicone replica that can be mounted into the simulator so that one can also be trained in any repair technique on any pathology of the mitral valve. The simulator can be used for training purposes, for preoperative planning of complex cases, and for facilitating the start of a new program.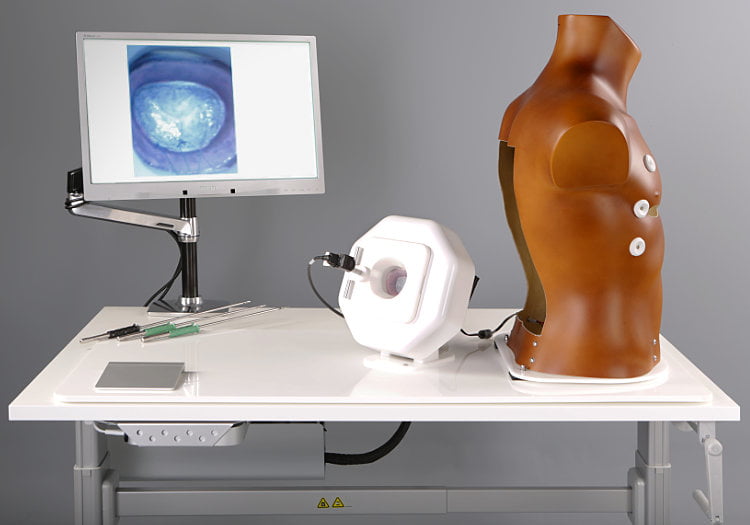 The simulator can also be used for robotic-assisted mitral valve repair or minimally invasive mitral valve repair with direct vision.
Get a quote